CLICK PLAY TO SEE INSIDE THE GUIDE
Please note that this guide has not been updated since 2017.
We are currently working on the "next level" of the guide. If you put your email below you will also get notified when this "next level" is built...
Enter Your Email to Download Now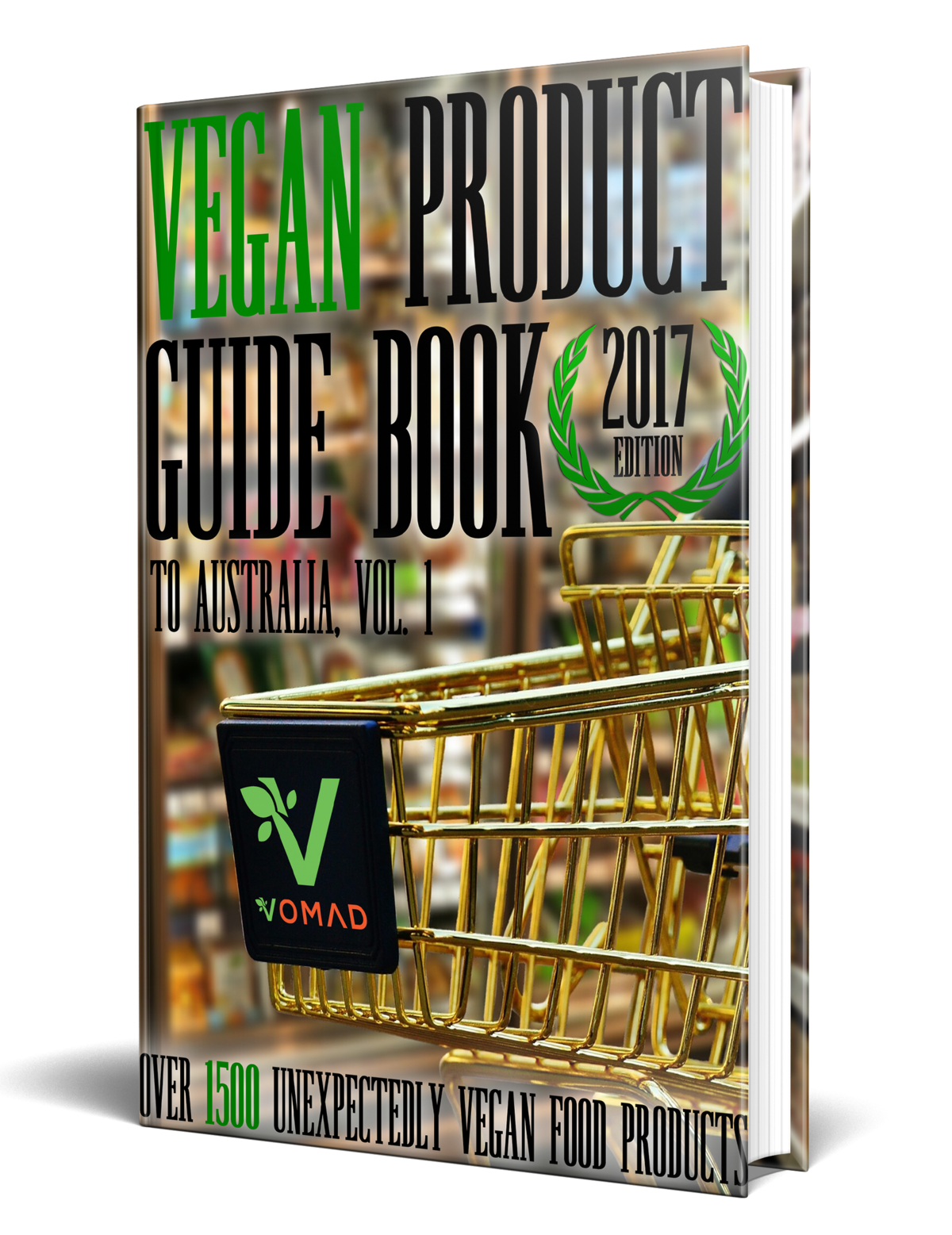 Not Just A Regular Guide...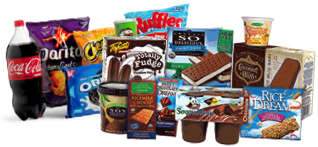 Over 1500 unexpectedly vegan food products at your finger tips.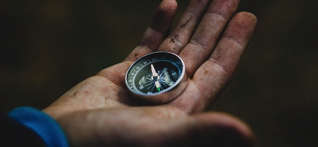 Fully hyper-linked for fluid movement around the comprehensive 250 page guide.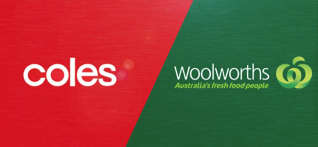 Vegan food delivered to your door through Woolies and Coles with just a click.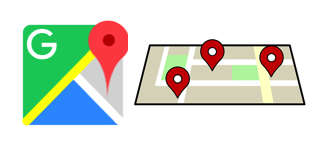 Easy access to directions to find any product in a store near you.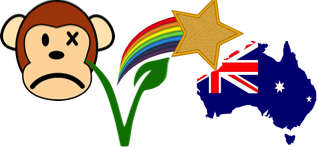 Know if an item has palm oil, is popular, is an Aussie or a 100% vegan brand.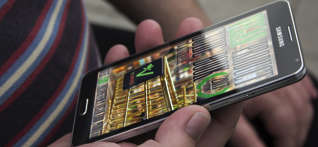 Works on all smart phones, for access on-the-go when you need it the most.

One thing that I wished I could have when I started my vegan journey was a complete vegan food list of all the products available in supermarkets.

I had to google and go through long lists from multiple different websites just to find what I am looking for because no website or blog post had a full comprehensive list, they just mostly list vegan snacks and vegan sweets.

The biggest vegan grocery list I found always contained a lot of obviously vegan items, like rice and pastas, presumably to make them seem bigger than they were.

Then when I started joining vegan Facebook groups, I found out that I wasn't alone! I noticed that people were posting questions every day about how they could find vegan products.


So, I set my mind to solving this problem and went on to create the product that I always wanted: the internets most complete vegan shopping list.

With the goal of making it comprehensive, fast and so easy to navigate through, I created the Vegan Product Guide Book to Australia for every Aussie vegan out there to benefit from, especially the new ones who just started their journey, as well as vegan travellers from overseas.
There Is Nothing Like It.
I loaded The Guide with as many vegan products as I could. It includes vegan cheeses, mock meat, vegan recipe bases, vegan ice cream, cereal, vegan biscuits and vegan snacks - just to name few.

With over 1,500 products (almost all the vegan food products available in Australia), I believe it is the biggest vegan product list available online. I then added in awesome features to enhance its usability and made it very simple to get maximum value from it.


After literally months of hard work, I am so excited to share it with you, especially because it's all yours for FREE.
Over 1500 vegan products ...without obviously vegan products.


Pictures of all products to easily browse through and recognise in store.


Easy to navigate:

Easy to browse hyperlinked contents page to get to the section you want quickly.
Home button on each page to get back to the content page at any time
Option to search by keyword for any product you want through the PDF's search tab.



Logos of Woolworths and Coles added to items to indicate their availability at those supermarkets.


Clicking on the Woolworths and Coles logos will take you directly to the product's web page on their website to see the product's price, check if it's on special and/or buy it online.


All products are Hyperlinked:

Clicking on any product image takes you directly to the Product's web page from the brand's website. These pages usually show Information about the product, nutrition, ingredients and even recipes.



Where to find vegan food feature: Clicking on the "find me" logo takes you to either:

The "stockists" or "where to find" page from the brand's website if available; or
The "contact details" page if the brand doesn't have a "where to find" page on their website. Or;
The "find me" page for detailed information on how to find the product in your area (mainly used for harder to find vegan brands)



Various Icons on products to indicate if the product:

Comes from a 100% vegan brand
Comes from an Australian Brand / Company
Is a Popular vegan product
Contains palm oil (including sustainable palm oil)
We at Vomad have decided to make this book for free because we believe that it is something that everyone should have on their phones and laptops whether you can afford it or not. It really is an invaluable resource for helping new vegans make their transition as smoothly as possible.


This Guide book, along with
Irreversibly Vegan
, are just some of many resources and products to come from Vomad, sprouting from our vision and mission of spreading veganism as far and wide as possible and making it as easy as possible for everyone to make the switch in the most effective way possible.
The new, vastly updated guide will be sent to your email once it's released. All members of the
Vomad Insider Community
will be notified of first.
If this book has provided any value and helped you in anyway, we would highly appreciate it if you could
shout us some tofu!
Your support will go towards helping us create more creative, quality, helpful products like this one and will also help us continue our mission to serving the planet and it's earthlings in the best way we can.
Be Kind to All!

- Hesham Mahdi
Access The Insider Community
As Featured In...
The Australian Vegan Magazine
---
---